Fördjupning från rörelse till stillhet med Shay Peretz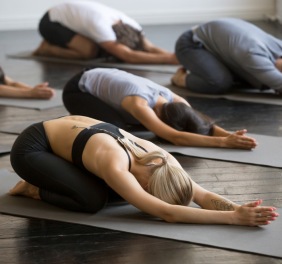 Boka här - få platser kvar

Äntligen får vi ta del av ännu en fantastisk kurs av och med Shay Peretz. Ni som tidigare deltagit på Shays kurser vet vilken magi som väntar i studion.

During this 8 week small group course we will deepen our yoga practice and explore a connection from movement to stillness. Centering on aspects of yoga practice as it relates to preparation for meditation. The sessions will introduce various breathing techniques and will be composed of active sweaty vinyasa flow practice and sitted mediation. The intend of the course will be to give participants the tools and encouragement to take their practice into their daily lives and be self sufficient in their own practice on classes.

With smaller groups and individual attention to each participant. Each week focusing on one aspect of the "8 fold path" of the Buddhist tradition. The course is not intended as an in depth "Buddhist studies course" but rather to spark curiosity around these aspect while combining with it a phisical practice. Some yoga experience is helpful for this course.

Start torsdagen 1/10 kl. 17.30-19.00
8 ggr,
1599:- inkl. moms.
För mer information, halmstadyogainstitut@gmail.com.
Välkommen!